Nowadays, organizing business events is a great way to market your brand and bring your target market, and your vendors closer to you. However, pulling off a successful event on your own isn't as easy as it looks, which is why most businesses prefer hiring the best corporate events companies that specialize in events tailor-made for their industry.
The best event has to be engaging, entertaining and should be an experience that attendees don't forget as soon as they walk out of the venue. They are designed to impress the target audience with professionalism and technical expertise and showcase the offerings of the event organizer.
In cases where the company has numerous offices spread out across different cities, the best event management companies tend to execute multiple events with varying themes but the same end-goal. They tend to focus more on presenting a unified front for the business throughout the various locations while changing the nature of the event to best suit the localities and target audience.
There are several different types of corporate events that businesses can execute today, that range from product launches to workshops. All these events are focused on attracting the market's attention, generating more business, and improving relations with existing clientele. Here's a more detailed look at the objectives of a corporate event to give you a better idea of what they should aim for:
Encourage growth and achieve established objectives
Motivate the staff to achieve greater work efficiency
Team building to improve the effectiveness
Announce significant changes in policies or direction
Commemorate anniversaries or outstanding achievements
Introduce new products or features
Encourage the business development team or sales force
Types of Business Events
While the objectives of the various events overlap, there are still several different specialized types that are intended to achieve certain goals. The most significant of these are:
1. Corporate Lunches
They can take place in the company itself, provided that it has the necessary facilities and is equipped for it. However, they are usually organized in other spaces outside the company's premises, sometimes at large restaurants or other suitable venues.
A company's corporate lunches are usually designed to celebrate some achievement or anniversaries. With a duration of approximately two hours, they will be managed by a professional catering or event company with their own vendors for audio and visual assets, technology and internet, and most importantly, food and drinks.
These lunches are hosted by senior executives with local government and public officials as honorary guests to improve public relations.
2. Anniversaries
Every company has a day to celebrate; an event, or a major milestone, which is why these celebrations take place, generally, within the business premises and are celebrated with the workers rather than with the general public. Sometimes though, government officials or prominent entities are also invited.
Although this event is mainly for employees and the management, businesses sometimes invite significant vendors, partners, and even major clients to anniversaries.
The theme of this type of event varies greatly, from costume parties to award ceremonies. Promotion of such events is very important though as they can be very effective marketing tools as well.
3. Gala Dinners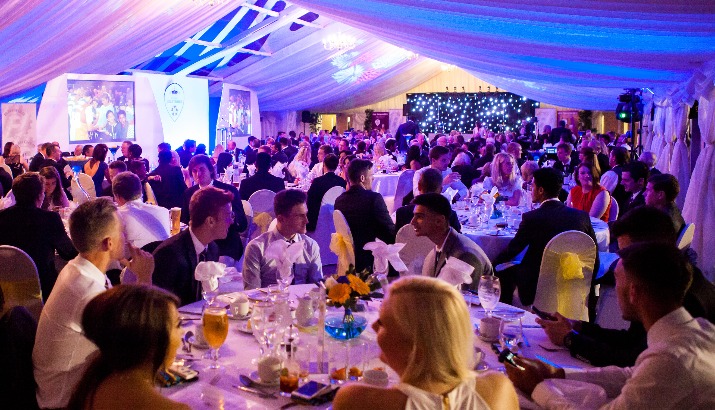 Gala dinners are usually held on the closing eves of longer events that run for days, such as a series of workshops that took place over a week, or a convention that ran for anywhere between three days or two weeks.
They are perfect when paired with awards ceremonies or commemorative events, honouring and celebrating solidarity within the workforce. These events are usually very formal though.
4. Guest speaker
Unlike the two previous types of business events, the talks and colloquiums by a guest speaker are oral meetings or dissertations. It is in which a limited number of people expose a problem, to find a solution at the end of the event, this agreement does not have to be agreed upon.
It is specially designed for all those companies that want to discuss a problem and, with a guest or speaker, are private events for companies.
5. Trade Shows and Conventions
Trade Shows: Being extremely large events, they require excellent logistics and protocols to be successful, which also makes them the most significant events for any business as they can run for as long as several weeks. For this type of events, planning is crucial; from event schedules, meetings, meals, excursions, the peculiarities of the attendees, everything has to be taken into account and planned for.
Conventions: Like trade shows, conventions are general exhibitions where businesses bring their trade partners, current and prospective, together to network and learn more about the host business as well.
6. Conferences
Events consisting of speakers and trainers from within the organization, as well as from other sectors, the primary objective of conferences is to spread information and share knowledge with the attendees.
7. Awards
Awards ceremonies are an integral tool for motivating employees and recognizing their contributions and services to the company. While some events are strictly internal, public facing events such as galas are a very useful marketing and publicity tools for the business.
8. Seminars and Workshops
Organized to educate attendees, seminars and workshops are training events that can also be used as marketing and publicity tools if used effectively. These events are also great for networking if they are open to vendors and business partners.
9. Exhibitions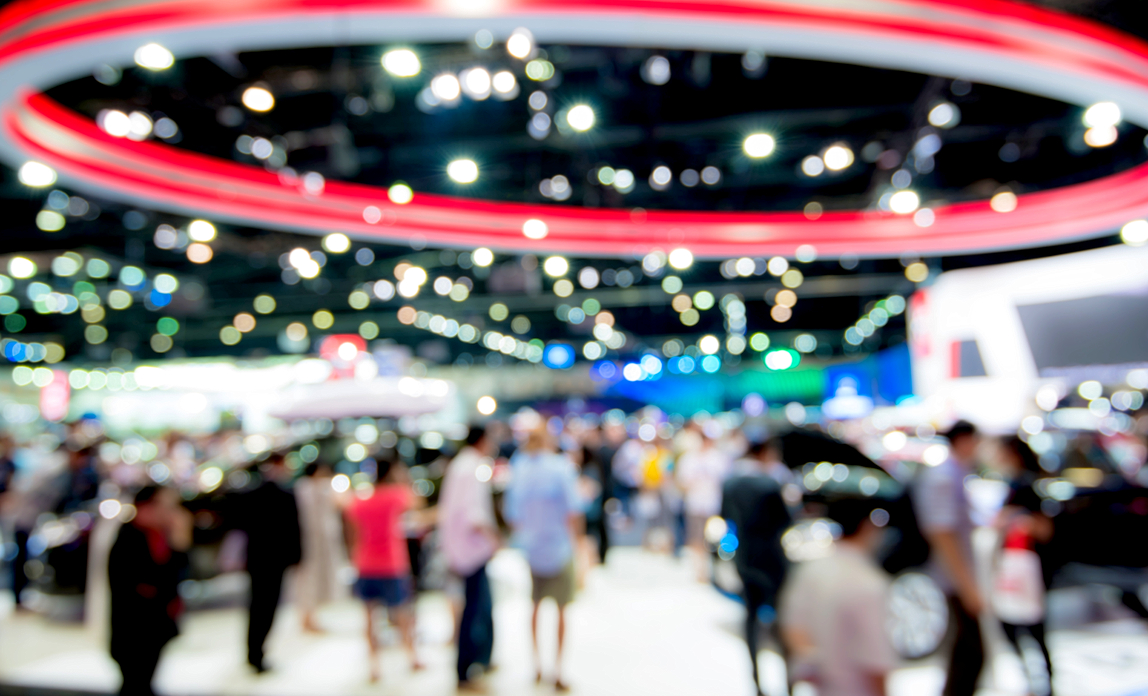 These large-scale exhibitions allow companies to showcase their new products or services and demonstrate their successes. They are quite common in the industrial sector. The deployment is generally quite massive though.
10. Business Fairs
These are the essential characteristics of the different types of business events, however, if you want your event to go out as you wish, trust in a creative and experienced team of the best event management company.
Also read: Advantages Of Commercial Outdoor Furniture