Demon eyes are small LED accents that are installed behind the projector lens, shining a bright LED to fill the reflector bowl, and illuminate the lens in a range of colors. They are a great way to add an incredibly unique look to any vehicle that uses projector headlights or fog lights. By adding LED accents to your projector's lens, demon eyes allow users to add full-spectrum colored lights to their existing headlight system. At Diode Dynamics, we offer the best LED demon eyes on the market. Our team has spent hours engineering our demon eyes to be brightest and most reliable units on the market. If you want to add a pair of demon eyes headlights to your vehicle, you will get the best and the brightest when you shop with Diode Dynamics.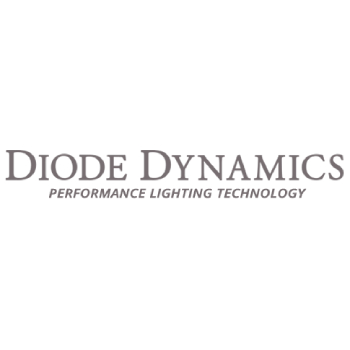 What really sets our lights apart from the competition is the fact that they use an RGBW system of LEDs. Other demon eye options feature RGB LEDs, which use a mixture of red, green, and blue light to create a mixed white color. Our RGBW lights have a pure white LED, in addition to the red, green, and blue LEDs. While our lights produce true white light instead of the "blueish" white light you might see from other LED lighting options. The additional white LED also allows our demon eyes to create a wider range of unique colors mixtures than RGB alone.
Our LEDs use 15 watts of LEDs, compared to the 1 or 2 watts of LEDs that other manufacturers use. This means that you can see the bright colored light output from our demon eyes even in broad daylight. We have dedicated ourselves to creating the best demon eyes, which has led us to designing advanced driver technology with constant-current inductive circuits and extra circuit protection measures. These drivers are a huge improvement over standard resistor or linear regulator drivers that other companies use which are prone to failure over time.
Our kit is designed to easily fit these powerful LEDs to your existing headlight or fog light projectors. The installation process requires opening up your headlamps, so we recommend having a professional install your demon eyes. In short, the lights are placed on the inside of the projector lenses using our H1 projector mounting brackets, or you may choose to create custom brackets. Once the lights are in place, they need to be connected to the drivers and a controller. The driver features a shutoff wire that can be connected to your headlights, meaning that activating your headlights will turn the demon eyes off to prevent overheating.
If you want to make your vehicle stand out with a pair of demon eyes, trust the experts at Diode Dynamics. Our obsessively engineered and tested demon eyes are second to none in the industry. With the addition of one of our Bluetooth controllers, you can control the color of your lights right from your phone. If you want the brightest lights possible, our Pro-Series Multicolor Demon Eyes are the best choice on the market. To learn more about our demon eyes and other LED lighting upgrades, visit our website today.
For more information about Automotive Led Light Bulbs and Led Fog Lights Please visit : Diode Dynamics.