Gone are the days when watching your health meant compromising on style. With the advent of smartwatches, you can wear your heartbeat on your sleeve and look uber cool at the same time. Fitbit watch bands are what you need this season to bring your style and health quotient a few notches up.
Fitbit watch bands are fitness bands, which are wearable fitness-tracking devices that keep an eye on your health while you go about your daily activities. It is designed for tracking physical activities like the number of steps walked. It can also track the quality of sleep and heart rate.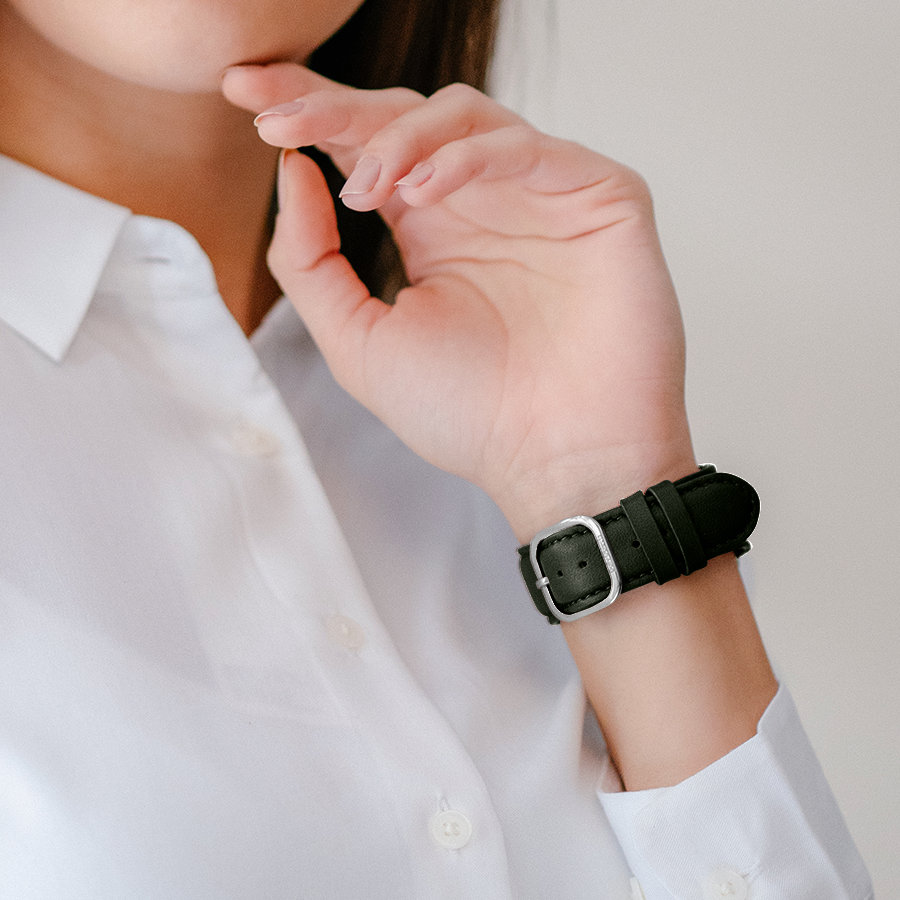 Fitbit wirelessly syncs to your phones and PCs, which will show detailed graphs and charts which can be accessed from anywhere; this allows the users to get continuous analysis.
Fitbits have built-in GPS or can be connected by smartphones, which will alert the users to incoming calls and notifications. The device is categorized based on the activities and the fitness level.
Fitbit's watch band features
Fitbit watch bands are loaded with amazing features. It is an amalgam of a smartwatch and a health monitor. In addition to being a smartwatch, it can also be used as an activity tracker, track users' heart rate, distance, body mass index, pace, weight, and more. Fitbits are premeditated to focus on movement and fitness monitoring, such as the number of steps and the distance covered by the user in a day. The Fitbit bands calculate the calories burned in a day and the heart rate from time to time.
The fitness tracker is the best way to monitor the user's health while you go about your daily activities. It continuously evaluated your health and vitals. This data can be used to create the perfect workout and diet chart by your doctor. It will also show the quality of your sleep.
How heart rate is detected by Fitbit's
When your heart beats, the capillaries on your body expands and contracts based on the blood flow. In the Fitbit device, there is an optical heart rate sensor that will determine the heart rate. The sensor flashs a light and uses a light-sensitive photodiode to detect the volume change in the capillaries above the user's wrist. Then the device calculates the number of times your heart beats per minute.
Steps count in Fitbit's band
Your paces can be counted by the smart Fitbit watch band, which will let you know the distance you have covered. Using GPS technology for higher accuracy, this smartwatch calculates the steps you take, whether you are walking, running, or being idle.
Adjust the height manually to get the best results if you are living in hilly areas. The smartwatch detects your walking and updates in real-time after 10-15 steps.
Tips for wearing a Fitbit device
Wear your device on the top of your wrist, and the back of the band should be in contact with your skin for features like heart rate tracking. For better results, the band should not be too loose or too tight, and for tracking the heart rate, wear the band a bit tighter and higher on your wrist when working out.
If you decide to wear the device on your dominant wrist (the one used for eating and writing) instead of nondominant wrist, then update your wrist setting in the Fitbit app. Fitbit's devices are to be worn day and night, so it's better to keep your Fitbit watch band clean and dry.
Where to find Fitbit watch bands
The best and latest collection of Fitbit watch bands are available at DailyObjects.com. With a vast collection, you can find every type you are looking for under their website. Make sure you read the features carefully before making a decision. Consulting reviews by their customers will also let you know how reliable the product is.
DailyObjects have a wide variety of collections you can choose from, making it your last pit stop before heading out to make heads turn.