You must have heard about numerous health benefits of the much talked about Dry fruits for the humans but there's a new study in place which quotes dried fruits as an effective tool to fight cancer. Most of the famous dried fruits like dates, dried figs, raisins, sultanas and prunes have told to be supporting the fight against another sort of health issues like diabetes, obesity and so on.
One of the famous doctors, Dr. Andriana Kaliora, of Harokopio University, Athens, has recently quoted about their research which suggests that dried fruits (Greek currants) have proved its relevance in treating cancer. She has further quoted that the dried fruits have helped in stopping the growth of cancer cells and this can certainly be quoted as a big invention in the same regards.
On the other side, Mohit Goel, who comes as the director of the famous dry fruits whole seller firm Familytermeri.com, also quoted that dry fruits come with loads of benefits which can really play a crucial role in the treatment of many health ailments.
The NHS has further recommended that having dried fruits into your diet will further enhance your overall immunity and resistance level against certain diseases. They have also pushed the fact that all these dried fruits must be promoted in order to let people stay aware of their health benefits.
There have been certain pr-assumption in people that dry fruits are high in fats and sugar but that doesn't really tell the truth forward.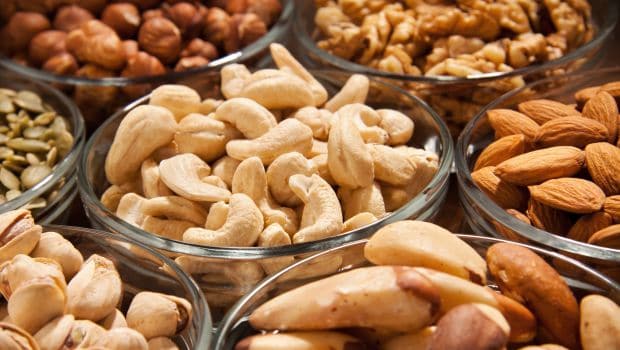 Almonds
Almonds really come loaded with certain high nutrients like iron, calcium, and fiber and they rightly act like a food to boost the memory and overall growth of any person around
You can also use almonds as a perfect alternative to replace all the junk food in your food list
Walnuts
Walnuts come as a brain-shaped dry fruit and just like its shape, it acts as perfect nourishment for your memory and nervous system. Loaded with certain other nutrients like Omega 3 fatty acids, vitamin B, zinc, and manganese you can use them for a number of dishes and even desserts. Additionally, they taste great in whatever form they get eaten.
Raisins
You will find a number of raisins around the market which comes in colors like golden, black, and they act as perfect sources of energy and growth for your overall body.
Even though a lot of people quotes them as really high on sugar, they come as a great source of potassium, and iron. This is where they act perfectly to everyone who is suffering from a health issue like anemia and else. Whilst being healthy, they promote the production of red blood cells in the body.