Polyurethane screens have been there for many years now. These are seen as an economical solution for many maintenance requirements. These surfaces are preferred for their superior cut, tear, and abrasion resistance, as well as higher flexibility. Moreover, they are preferred because of their reduced noise pollution properties. This is the right page for you if you are keen to know more about polyurethane screen surfaces.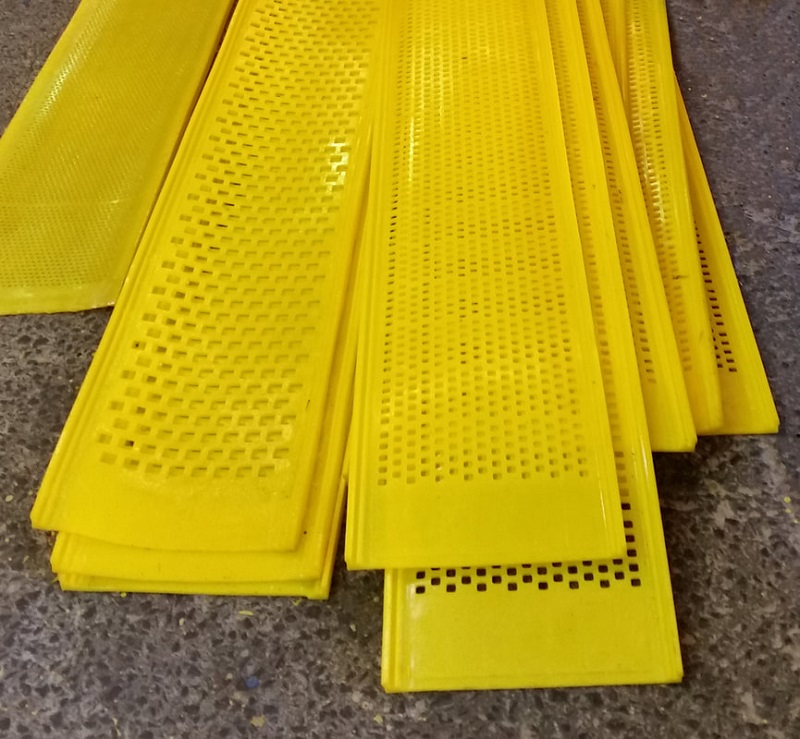 The benefits of using polyurethane screens:
Polyurethane Screens carry several advantages, and it is easy to understand why.
Higher resistance: As the polyurethane surface is resistant to wear and impact, it can last for many more years and remain in good condition even after frequent and long usage.
Smooth surface: When compared to woven screens, the surface of the polyurethane screens is very smooth, which can help lower the pegging and blinding. Moreover, different aperture types can be suitable for different materials and enhance efficiency.
The ease of installation: Another great feature of a polyurethane screen panel is its flexibility. As there are different types of connections, it is a lot easier to install and fix those surfaces. The interlocking system of these screens is a lot superior to other connection types.
Different uses and application: The polyurethane screen mesh carry varying aperture sizes and thus can be used for different purposes and applications. They can be easily fixed and installed on crushers, vibrating screens, and trommels.
With the polyurethane screen manufacturers, you will come across basically two types of polyurethane screens, the tension and modular.
However, each type has its pros and cons:
Tension polyurethane screens: The polyurethane tension mat is a single-piece screen. That is reinforced with internal cables or bars to create tension. These are suitable for facilitating clamping and support a vibrating deck structure. It is simple and easy to install tension mats, and one needs no modifications to install those screens.  These are used to replace perforated plate screen panels equipped with a hooked edge. As the tension mats are molded in large sections. They are crafted as per the width and length as the system that needs to be repacked. It is easy to install them over the existing metallic screen panel. However, these mats can be heavy and difficult to handle, and as they do not wear evenly because of the single large surface, it can be very expensive to replace the mat that is damaged in small areas.
Modular polyurethane screens: The modular polyurethane screen mats are made of multiple screening segments, unlike the tension mats. Most modular systems are available in square and rectangular configurations and work on a wide range of locking systems. The advantage of screens is that individual segments can be easily relocated on the surface and replaced as and when needed.  They can accommodate different specifications on a screening surface and are more economical to use. The downside of using Modular systems is the need for a special support frame for the installation that may need some drastic modifications at times. Moreover, these support frames can be very heavy and are expensive to replace.

Conclusion:
Look for a polyurethane screen manufacture that has been in the business for many years and enjoys a good reputation because of its integrity and quality. The professional manufacturer should be able to meet the demands of the global market. And follow the basic philosophy of integrity and innovation. The customers should enjoy the quality assurance and warranty period for the products and services. A professional technical team must take care of the specific needs of the customers and conform to the current trends of the global market. With continuous innovation and development.